GCHS Welcomes New Assoc. Principal for Curriculum & Instruction
Julie Bryniczka joined the administrative team this summer, in the first change to the building's admin since 2014.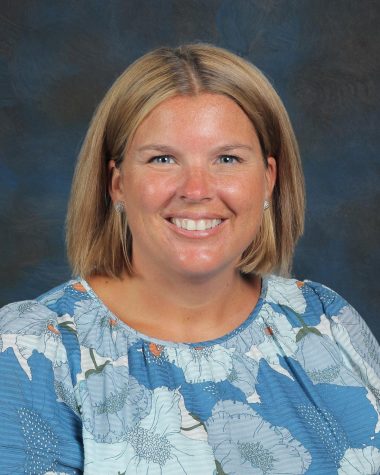 Julie Bryniczka, pronounced "bryn-isk-ah," was hired as Grayslake Central's Associate Principal for Curriculum and Instruction this summer. Bryniczka fills the position made available when Dr. Barbara Georges moved to principal of Glenbrook South High School at the end of the 2021-22 school year.
Last school year, District 127 and GCHS administration began the process of interviewing applicants for the newly available position; the committee reviewed a list of six applications for the position who were asked to create an introductory activity to present to the panel. The activity gave each applicant an opportunity to introduce themselves to the committee. After two rounds of interviews, the group was further narrowed down from six to three, then one.
Associate Principal for Student Services Michael Przybylski, who was among the administrators who contributed to the decision-making process said, "Her presentation was amazing. She got all of the group to chime in. It was a hands-on activity…she brought it," continued Przybylski, "She's highly educated. She's going back for a doctorate right now. She ticked off all of my boxes, and the committee's as well."
Bryniczka grew up in Arlington Heights, IL and attended Prospect High School. Pursuing her passion for teaching, she attended the University of Illinois Urbana-Champaign and majored in mathematics and psychology with a minor in secondary education. Upon graduating in 2007, she started her first teaching job at Lake Zurich High School.
"Since I was a little child, I knew I wanted to be a teacher…I just love watching students grow and have their 'aha' moments…having that opportunity to work with students and help them understand how beautiful math is has been really fun and I've loved every moment of it," said Bryniczka.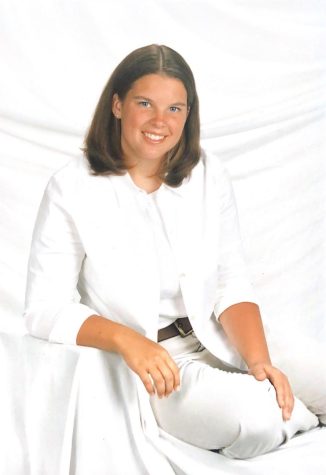 During her time teaching at Lake Zurich she earned two master's degrees – one from the University of Illinois Urbana-Champaign and the other from Concordia University Chicago. During that process she passed the National Board for Professional Teaching Standards Certification. In 2015, she started a career move to an administrative position as the math division head at Harry D. Jacobs High School. She would return to Lake Zurich High School the following school year to fill the math department chair position. 
After five years as department head, Bryniczka began looking for her next career step when she applied for the associate principal position at Grayslake Central this spring. "I've always [heard] really great things about Grayslake Central, and…I knew I was ready to look for my next leadership role," continued Bryniczka, "[After being a department chair] the next [step] is an associate principal…I knew I wanted to stay in curriculum and instruction because I love all things teaching and learning."
In her first months in the position, Bryniczka has spent a lot of time observing and offering her insights when she sees opportunities for improvement. While planning the open house this fall, Przybylski explained how Bryniczka offered suggestions to improve efficiency and save resources when setting up the event. "[She is] a new set of eyes, a new set of ears…so that new perspective, it's awesome," said Przybylski.
While Bryniczka has already shown her capable leadership and offered improvements to Grayslake Central, she continues to work towards building relationships with faculty, students and members of the community. Building these relationships takes time, but Bryniczka is well on her way to making those connections in the Grayslake Central community.
"She stands out [in the field house halfway] every morning and says hi to kids…It'll take some time for her to [connect with students] and start making those relationships," continued Przybylski, "Come up to her and start a conversation. Get to know her. She's going to be around, she's going to be visible. So start creating that relationship, and it's going to be a positive one."
Leave a Comment