Lighting the Lanterns for Chinese New Year
A brief review of Chinese holidays in February. This includes Chinese New Year and Valentine's Day/White Day.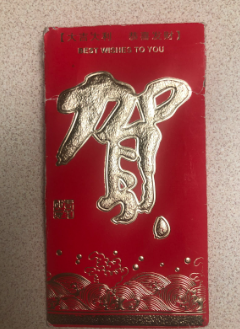 A time of festivities in Chinese culture has begun with  the traditional Chinese New Year, following the coming of Valentine's Day and White Day. Chinese New Year  began on January 21, 2023, which follows the solar Chinese calendar. 2023  is the year of the Rabbit. The celebration of the holiday is 15 days long, with each day celebrating a different deity, in hopes of currying favor of a different deity.
Jason Janczak, Grayslake Central's Asian Club sponsor, provided a brief description of each day's events. During the days of Chinese New Year, porridge is prepared for the deceased then for the living family, as well as cleaning of the house. The belief behind this is the idea of "sweeping away the bad luck of the preceding year." People are also not allowed to cut their hair during the New Year since "the word 'hair' and the word for 'prosperity' are homonymic and it is believed that if one were to cut off their hair, they would be cutting off their chance at prosperity" Janczak said.
For Chinese New Year's Eve a feast is held, consisting of "special meat." The feast for Chinese New Year's Eve is similar to traditional American Thanksgiving feasts. Then on the first day of the New Year, the Spring Festival begins by lighting fireworks, bamboo sticks, and firecrackers. This is also where the lion dance troupe originates from, which is meant to ward off evil spirits. The Spring Festival is also when children receive red envelopes containing money as a blessing. On the second day, married daughters overseas visit family on "a year's beginning." This day also worships the God of Wealth.
Day three is known as "red mouth" which celebrates the God of Blazing Wealth. The fourth day varies from community to community. For those who celebrate for 15 days, this is when businesses have "spring dinners" and return to normal. Places that celebrate for longer use this day to celebrate Gods from the previous days. Then for day five, people eat dumplings and celebrate the God of Wealth's birthday. Day six is called "Horse's Day" where people drive away the God of Poverty. The seventh day is the "common person's birthday" when everyone grows one year older. Days eight, nine, and ten are the days of the Jade Emperor's birthday, who is the God of Heaven.
Finally, the fifteenth day is the Lantern Festival, which ultimately ends Chinese New Year's festivities. This day is often filled with the consumption of rice dumplings and the lighting of candles to guide spirits home. Some families will walk the streets, carrying lanterns often having riddles written in them for tradition. KanXin Shi and Yu Jie Zheng, two junior Chinese students at Grayslake Central celebrate the New Year with red envelopes and food. Zheng specified eating hot pot or going to Chinatown, Chicago. As each new event comes and goes, hopefully it's a joyous occasion, no matter how different cultures celebrate it. Shi mentioned eating with family and family friends.
The next major holidays in Chinese culture are Valentine's Day and White Day.  Valentine's Day in Western culture is on February 14, when partner's exchange gifts like chocolates, love letters, and flowers. In Chinese Culture, Valentine's Day is similar but only one partner received the gifts. Then, a month later on March 14, White Dayis celebrated,, when the other partner reciprocates with gifts. The differing days and roles of Valentine's Day and White Day have begun to change as the years go on, especially with the changing gender roles in society. Traditionally, Valentine's Day was when the female gave her male partner gifts of chocolate or flowers. Then, a month later on White Day, the male would reciprocate his feelings also with chocolates or flowers.  Janzack said that both days are important to show mutual respect and admiration for each other.