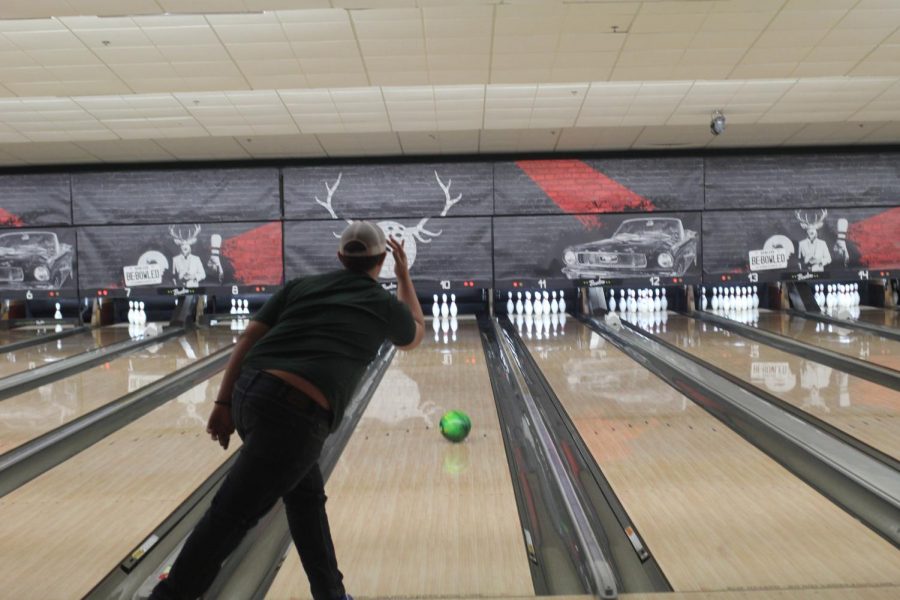 With all the new talent available to the boys bowling team, the team is looking to recapture the success of last year by qualifying for state.
"We have had some additions to our team this year. We have a freshman, Jaydin Kante, who came in understanding the game and had a lot of skills. We have Russ Carcellar, who used to bowl when he was younger and has a lot of knowledge of the game." said boys bowling coach Brian Dovichi.
Dovichi also states, "Everyone respects each other, everyone works with each other to get better."
The players noticed the teamwork the new players bring.
"They boost me up and they cover me when I'm not doing so well, they can bowl better to compensate for that. They overall just have a positive attitude," said senior and varsity bowler Miles Pletcher.
Freshman Jayden Kante has also sensed the team spirit. "[My varsity team members] are good. When they lead, the team is going to do great, soon I got to take over the team, and we got to help each other out. I hope they pursue their dreams." Kante said.
Growth to the bowling program is not only on the boys team. The girls bowling team, coached by Michael Blasevich has also been seeing a rise in the numbers of players, and the advantages that come with it.
"If you were a fly on the wall at the lanes, you would see there's a lot of comradery within the program. The girls… have a huge level of acceptance of everyone on the team." said Blasevich.
Junior and JV bowler Siya Sharma holds a similar sentiment as her coach. "I started bowling mid-season because I was on vacation and had told coach Blaze about me joining late and he was fine with it." said Sharma. She explains that the positive cheers and uplifting speeches from her teammates kept her going.
The bowling teams still have a long road ahead of them, but with all the new talent and personality this year, the teams are excited for their seasons.