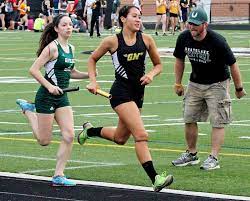 Total Image Photography
Have you ever wondered what your dean does all day? The responsibilities of a dean are usually kept behind the scenes, away from the eyes of students. It can be difficult to understand and see the breadth of dean's responsibilities, besides reminding you to wear your ID. Dean Sean Murphy's rise from PE teacher to dean was somewhat unorthodox. Murphy had heard that the prior dean was leaving. Murphey made a joke about applying for the position, and a co-worker told him he should. So, he did, and as we all know how it worked out for him.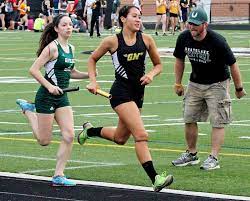 Murphy could not go into deep detail about any specific situations he has dealt with in the office or throughout the school due to respecting others privacy, but he did explain what he does to help students in difficult situations, explaining that "when I was growing up I went through some struggles and hard times and needed people to lean on, and thinking of the deans role," Murphy explained. "I was thinking, Maybe that's something I could offer". Murphy says that the discipline of students is a part of the job, begrudgingly, and that it has to be done, and that many kids look to  the dean's office for, "attendance, truancy, discipline." With many resources, the dean's office, though scary to some, is always a place a student can go for support. Murphy said his daily routine changes from day to day, describing is as "Busy, Supportive and Emotional." As a GCHS student, it was really interesting to get the opportunity to get to speak to Murphy about what he does day to day and get an inside scoop of the Dean's Office. They are more friendly and helpful than you'd think. Hearing Murphy speak with so much empathy, and sharing his experiences from his teenage years, it's very visible that he cares very deeply about the students here at Grayslake Central.