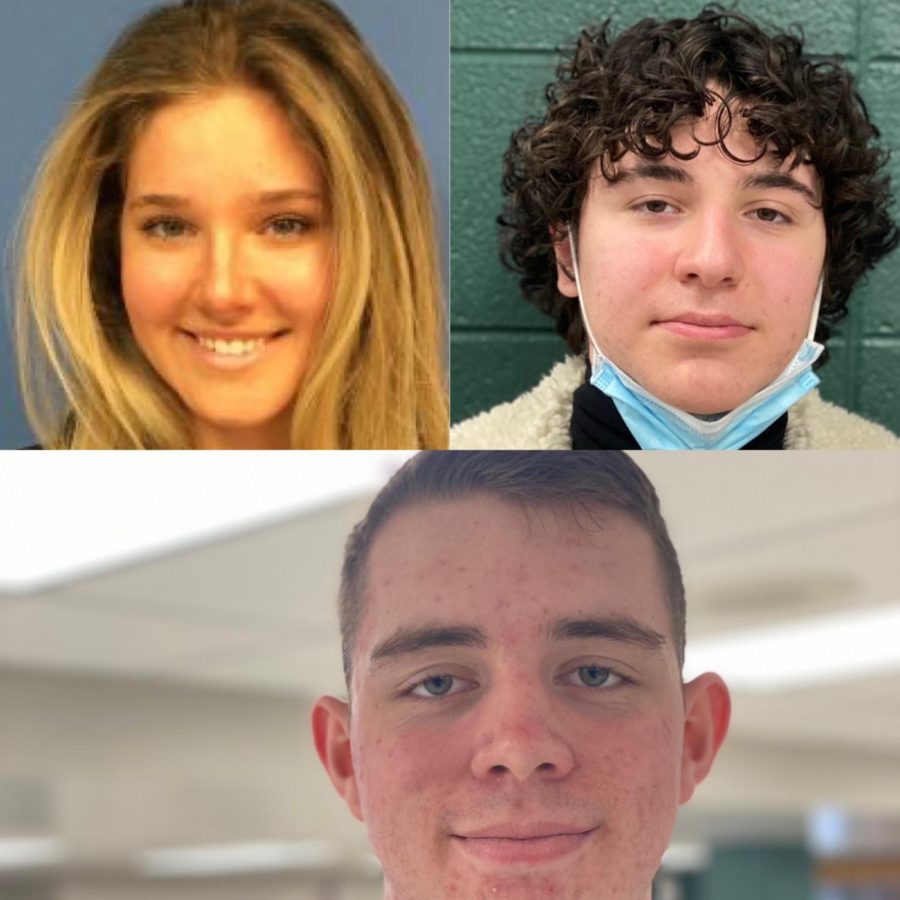 Daniel Laubhan
This year, GCHS saw a record-high number of new transfer students. As of mid-February, around 90 students have transferred to GCHS, far exceeding the average in years past. As a transfer student, coming to a new school in the midst of high school can be a big transition. As three transfer students at GCHS explained, however, they were able to make the transition relatively easy and felt welcomed in their new school despite having to overcome some challenges with the switch.
Siblings Ella Surowiec and Will Surowiec both transferred to GCHS at the start of the new semester, coming to GCHS from Carmel Catholic High School in Mundelein.
As Ella Surowiec, a junior, explained, the transition to a new school was a welcome change halfway through her junior year. "[I've enjoyed GCHS] probably about the same as I did Carmel, like it's different but I would say it's a good different… [The classes] have definitely been less challenging." Ella Surowiec did go on to explain, however, that there were challenges with coming to a new school, specifically when it came to being able to stay in touch with the school's vibrant athletic and co-curricular scene outside of school. "You guys use Twitter a lot, like all of your social [media's there, so] I've been kind of aloof about everything… Like at Carmel, we had this digital network thing that would have posts every Friday that would have… all of our events on it, but I don't have Twitter," Ella Surowiec mentioned with a laugh. In addition to being an avid lacrosse player at Carmel for the past two years, Ella Surowiec plans to participate in tennis this fall and overall expresses optimism about a new start at GCHS. "I think the overall attitude of people here is way different and better." Ella Surowiec's favorite class at GCHS has been her U.S. History class with Mr. Roeck.
Will Surowiec, a sophomore, explained that one of the big benefits of coming to a new school was more structure and a more standardized learning experience. "Honestly I enjoy [GCHS] more, mostly because I feel like it's more serious, like for private schools… they do what they want to do because they don't have funding from the government. [At GCHS], it's just more standardized," Will Surowiec explained. Coming in as a sophomore, adjusting to a new school where most students already have solid friend groups can reasonably be somewhat challenging. "It's been a little bit difficult, just because, obviously it's sophomore year, so kids have kind of made their friends, they've kind of had their groups, but I've kind of been able to make it work." Will Surowiec, like his sister, plans to play tennis at GCHS. Will Surowiec's favorite class at GCHS has been his English class with Mrs. Rush. 
Junior Chris Isaacson came to GCHS from Quantico, Virginia after his father retired from the military. Isaacson had previously lived in Grayslake when he was younger, however, coming back proved to be a big change. "I did know a few guys, [but] a lot had changed though, stuff was new, but it was pretty much the same," Isaacson mentioned. "I think I enjoy it more than Quantico because I came from a really small school and this is kind of a different experience, it's bigger, it's kind of nicer, [it has] a little bit more of the high school feeling, like actual high school." Of course, adjusting socially to a new school also plays a huge role in a student's experience. "I've been able to adjust pretty well… Because my dad was in the military, that's kind of been the life I've known, coming here is like losing that life a little bit and making my own [new] life," Isaacson reflected. Isaacson played football and basketball in fall and winter, and plans to do throwing for track and field in the spring season. Isaacson's favorite class at GCHS has been his Strength and Conditioning class with Mr. Maloney.
As Ella Surowiec put it, "I feel like it's been really welcoming honestly, and the people are very nice. Like, I haven't met anyone who's like actually mean yet."