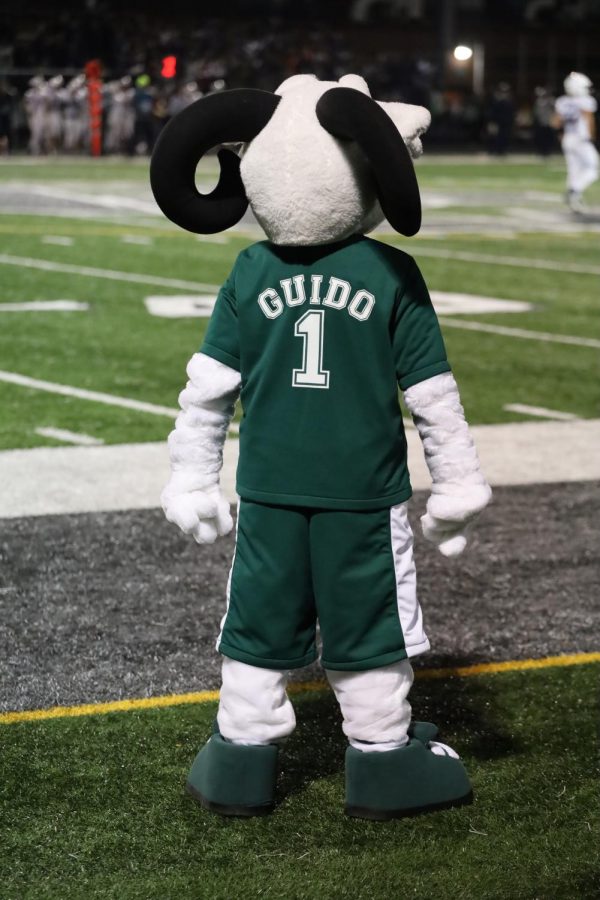 Ian Cunningham
"Guido the Ram" has been the long-standing mascot of Grayslake Community and Grayslake Central High School. You may have seen him in a state send off drumline, assembly or sporting events.
The mascot's name has been an issue of concern for some members of the school community. The word "guido" is a derogatory term used negatively towards people of Italian ancestry. The GCHS school mascot has held the same name for decades and has cemented itself as part of our school culture. 
Athletic director Brian Moe said, "It's who we are. It's the ram. I think that he needs to represent what our athletic program is… we are an inclusive group that does not make fun of others or [make] derogatory comments about others."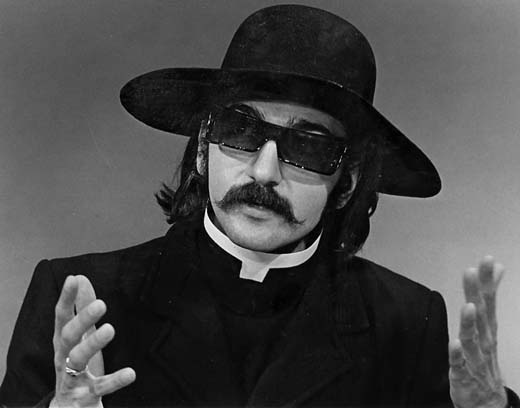 This all begs the question: where did the name come from? Moe explains, "When they went to name the mascot it was back when SNL had a character named 'Father Guido Sarducci,' which was a funny caricature that SNL typically does. That is how 'Guido' got his name."
Father Guido Sarducci was a character that first appeared on "Saturday Night Live" in 1979. The character grew in popularity over the years until it eventually influenced Grayslake Community High School to name the school's mascot after the satire character. The SNL character has since fallen out of popular culture and is regarded as a relic of television history.
In the past, students, staff, and community members have raised their concerns about the name. .. Recently, the administration has been able to work with a student on a project to rename the mascot. 
Although the details aren't clear, the administration hopes to work with students to bring forth a new era for Grayslake Central's mascot.
Activities director Diana Repp said, "We want everyone to feel welcome and included in our building. If students bring something to our attention, we make sure that we are listening and that students feel heard. [We want] to represent a positive… and inclusive [environment]."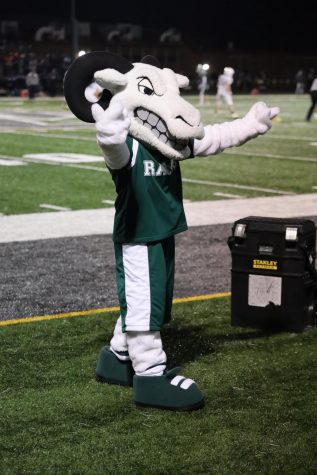 History, culture and tradition are all very important to the athletic culture at GCHS. Black and white photographs hanging on the walls by the field house hallway are an example of how the athletic department continues to honor the history that has been built by GCHS alumni. Continuing to foster culture and tradition is very important and a priority for the athletic department.
"This [will be] our new tradition. It doesn't mean that we are losing tradition, it just means that we are evolving just like anything does in our building," said Repp.
For now, "Guido" will continue to be our school mascot. It's important to remember that our culture and tradition is seated squarely in our hands; we can change our impact on the future of Grayslake Central. By taking a stance on the name of our mascot we are choosing inclusivity.
"Our current mascot is still a mascot. It's an animal that represents our toughness: the ram. We have students inside of that costume. What that represents is what I want to keep–not the name. I want to represent the school spirit no matter what the name would be," continues Repp, "You feel pride with it, and I want that tradition to continue, and I think it will."