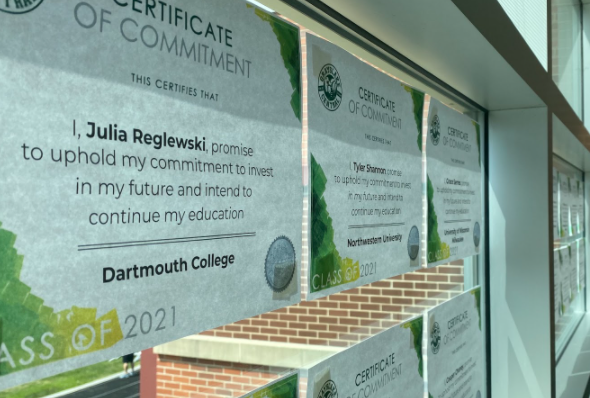 Daniel Laubhan
The 75th graduating class of Grayslake Central High School, the class of 2021, experienced a lot these past few years. From changes in the school's curriculum and physical appearance to COVID-19, they've had it all. After the commencement ceremony on June 3, they'll officially be GCHS alumni. Now it's time for them to enjoy summer, then begin the next chapter of their lives. For the vast majority of these graduates, this means going to a four-year university, then off to grad school, then the real world. So, in honor of the class of 2021 and all they've accomplished in their time at Central, let's see an in-depth look at their post-secondary plans.
According to the College and Career Readiness Center, 97% of the 189 GCHS students who have filled out the Senior Survey will attend college or university after graduation. 
The most common four-year university that students were accepted into was the University of Illinois at Urbana-Champaign.
GCHS will graduate two students to Ivy League universities, Julia Reglewski to Dartmouth University, and Kyle Paul to Brown University.