Remote learning challenges causes reflection
Fall semester is done, now what?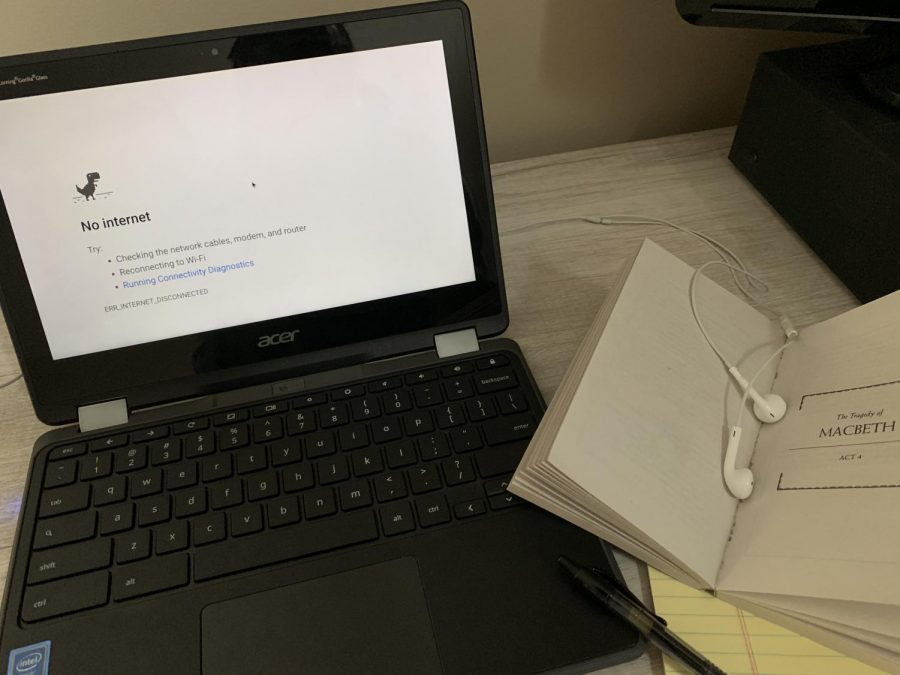 As the first fully remote semester in GCHS history comes to a close, it's important to look back on what has gone well and where we have fallen short. Although this is a personal question that every person must take time to answer for themselves, there are some shared struggles among students and teachers. Students and teachers alike have experienced some similar issues this semester.
Some students and teachers are struggling to connect with each other over Zoom calls and emails. Teachers like AP biology teacher Kevin O'Connor are finding that they must adapt their teaching methods to most effectively reach their students.
 "Whenever I post on Schoology… I have to take more steps and be more deliberate ahead of time to make sure that [the materials will be interpreted] the way I want it to be, to make it easier for kids to be successful moving forward," said O'Connor. 
In a similar way, some students feel that they are not connecting with their teachers and classmates over Zoom calls. Students are also finding that technology issues put some students at a disadvantage when it comes to staying involved and engaged in the class.
Students like sophomore Draeden Rowe feel that, "Especially wifi problems, if you have a bunch of people on at the same time," can cause a barrier between the student and the material being taught in class.
One of the largest issues that students face is the lack of a school environment. The-in person environment is much more controlled than the average student's home. We fill our homes with things that we enjoy and are passionate about. Whether it be your phone, family members, unexpected noises, or a number of other distractions, it can all play a part in distracting students from the task at hand. 
Sophomore William Shufreider explained, "You have your phone right next to you a lot. When we were in school your phone would be in your bag or in your pocket… It can be hard, when you get a notification you want to see what it is." 
O'Connor feels that the best way to make the remote learning environment the best it can be for students is for individual teachers to take their own steps to make their class better for their students. This can be seen all over the school district this semester. Students have brought up concerns and shortcomings, and teachers have listened. The single most important thing that you can do as a student is to make your voice heard.
As the Greek philosopher, Socrates once said, "The secret of change is to focus all of your energy, not on fighting the old, but on building the new."
Socrates' quote applies beautifully to the position of many students during remote learning. Many students tend to be cynical when it comes to the challenges that the education system faces. These issues are not new, although they might be extenuated by our current remoting learning situation. They may seem like an insurmountable problem, but there are things we can control. Remain critical without being cynical. Be passionate about things that matter most to you. Be an advocate for change. As students, we hold a lot of opinions, values, and ideas about what school and the world should be. We have a duty to ourselves to use our perspective and influence to drive the changes that we want to see. As we move into 2021, what changes do you want to see in the new year?