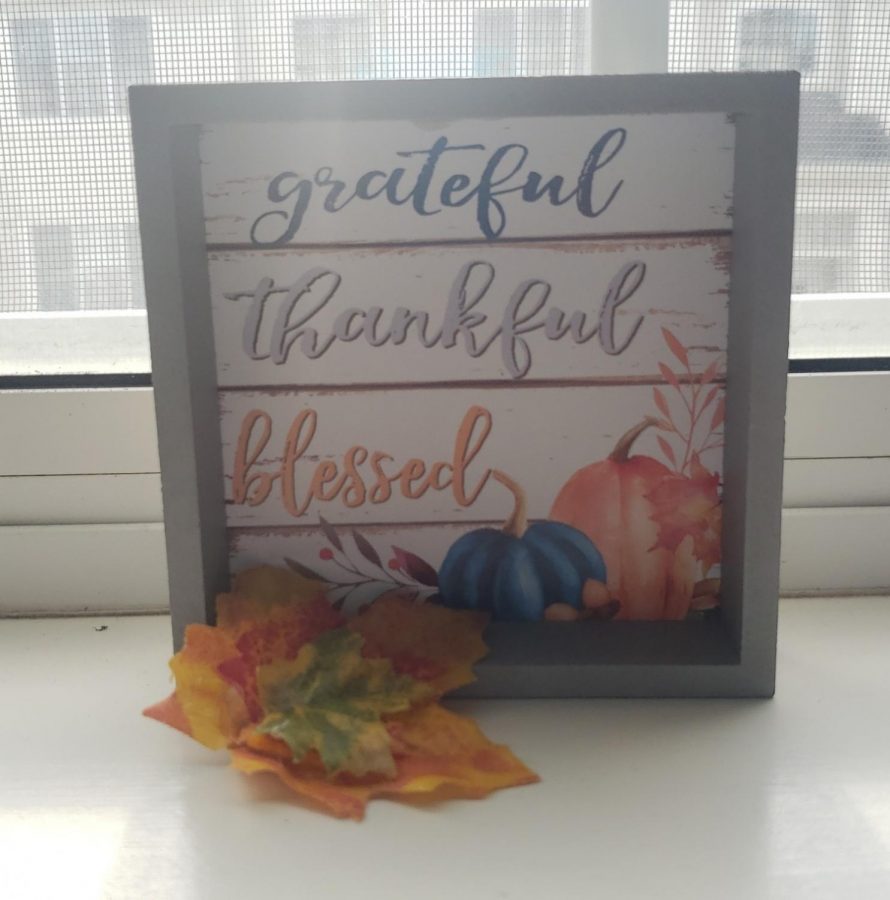 Rebecca Blumenberg
Ah yes, Thanksgiving. The time to sit around the table with the rest of the family, eat turkey, and hear that one intense family member talk about their political beliefs. With COVID-19 cases rising recently, a very important question has arisen: How will we celebrate Thanksgiving this year?
Students and their families this year are having to sit down together and decide what they want to do for Thanksgiving. According to a Rampage poll, 60% of students plan on seeing family this Thanksgiving. 20% of students said they would be traveling to see family. Senior Ana Boucek said, "I'm not doing anything because of corona, but we'll be having dinner. We might go [to] my grandpa's house or assisted living home."  
A big concern for many are also new changes made to make the Macy's Thanksgiving Day Parade COVID-friendly. Many people are nervous to see the changes to the classic parade which will be celebrating its 93rd anniversary. The parade this year will be a virtual event that will not have many people involved. Performances will be pre-recorded as such and they will not have any people holding up the giant balloons, rather they will be held by cars driving by. Most students are still saying that they will still watch the parade this year, even though it will be different.
Even though 2020 has not been the best, many students are still thankful for many things that have happened this year. Senior Jace Soriano said that, "I'm thankful that my family was able to get our new house because of COVID, it almost didn't happen." 
It is a positive note in 2020 that students are still finding things to be happy about. During Thanksgiving, it might be a good idea to sit down with your family and write a list of things you are thankful for this year. If you are still feeling focused on the negatives, maybe this is a great time to let go of some of those things that have been troubling you. Talk to family and friends about things that have troubled you (and if all goes bad, at least it will be a good story). 
Some other fun things that might be nice for your family to do this Thanksgiving is watching a movie. Per tradition, the Blumenberg household enjoys watching all three Godfather movies the night of Thanksgiving. According to a Rampage poll, most people plan to watch the Charlie Brown Thanksgiving special. There are also many more Thanksgiving movies to watch, such as "The Blind Side" starring Sandra Bullock and Quinton Aaron, which is a beautiful emotional story that really does bring the family together. If you genuinely want to slap your head an absorbent amount of times from the stupidity of one single movie then "Free Birds" (2013), starring Woody Hardlesson and  Owen Wilson, is definitely your movie (please do not be mad at me for losing so many brain cells). One of the biggest American classics might not be the first thing you think of during Thanksgiving. It is famous and almost every person in America knows this movie better than they know their grandma."National Treasure" (2004) starring Nicholas Cage. "National Treasure" is an action pact movie filled with discovery and adventure; it is a great movie that everyone in the family will enjoy watching. 
Another activity to do with the family is some arts and crafts. Something as simple as a hand turkey can be loads of fun to make. Not to mention, a paper roll turkey or a homemade paper wreath could also be a lot of fun. Both of these can be seen down below, plus lots of extra fun little crafts. 
Even though this Thanksgiving may not be the best Thanksgiving that we have ever had, we can still have our basics. We can still eat way too much and still listen to that uncle go off about who even knows what, even if it is just over Zoom. The main thing that we need to remember, this year especially, is to enjoy the time we have with these people because we never will know when it will be the last time we get to spend with them. Enjoy every moment, do something dumb, laugh with your cousins, eat way more food than any human could ever possibly handle, and live life the way it was intended, with the people that you love the most.