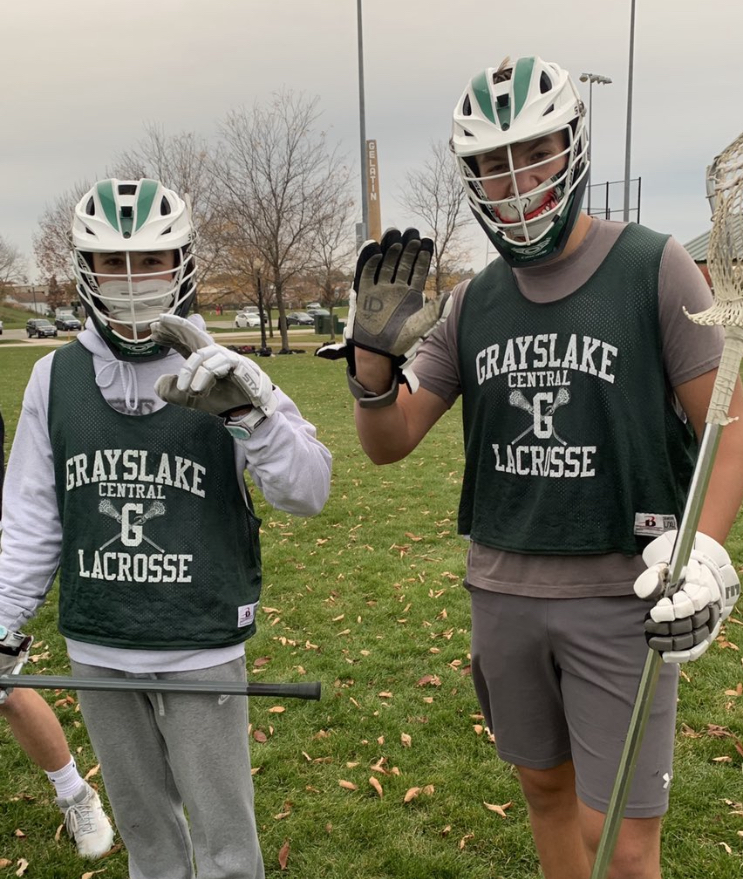 Photo provided by: Chris Ridella
When the IHSA announced the 20 fall contact days that start in early September for athletes not in a fall sport many wondered: How will the sports be able to get their athletes ready for the season by the end of October? 
The coaches made adjustments to the typical practice, especially high-risk sports like football and lacrosse, adapting to the guidelines set by the IHSA. Athletes have to wear masks the majority of the time and don't have access to locker rooms or water bottles provided by the school.
Through this entire process, it has been a huge balancing act. At the start of the process, Mike Maloney, head football coach, explained that for contact days to happen they needed, "Approval at several levels. The district had to come up with a plan that was acceptable for our Board of Education. And each individual school between North and Central." Also, just because the days are scheduled didn't mean that they were guaranteed to happen. On the week of Oct. 19th, all sports had to cancel practices, and the athletic department canceled all lifting sessions due to a rise in the seven-day rolling average for COVID cases, thus proving that sports in 2020 is still an ever-changing situation, and athletes all over are realizing that nothing is guaranteed. 
Troy Whalen from varsity baseball said, "I don't think [the athletes] take [being able to play] for granted anymore."  With all of the downtime and only 20 days throughout the two months, there's a lot of time where leaders need to step up and take control of their program. Coach Whalen explained that senior Dayvin Olaiz., senior Tyler Shannon, and junior Zach Hindman have helped keep the team working in the downtime. 
In football, Maloney takes a conservative approach to his practices. Maloney said, "We wanted to instruct at a certain level to create growth, but not overdo it." With all of the sport seasons being within close proximity to each other due to the IHSA season schedule changes, coaches have to be careful not to drain their athletes to the point where they can't compete in the winter. 
Even with all the changes, it hasn't changed that the athletes are still excited to do what they love. Daniela Ziegler, varsity dance coach said, "The girls are just so grateful to be back in the studio dancing again that they have been taking all the necessary steps to do this safely." This seems to be the mentality of all the athletes in the past two months. 
This does not mean that there haven't been hiccups. Head athletic trainer Glen Gerdes said, "It's hit or miss with our programs. Obviously, there are some groups that like to stay together and not distance themselves and not wear their masks correctly, but other groups have been really good." 
Every team faces adversity and hardships, but the contact days have shown that the sports programs can push through that adversity and still make the best of what has been given to them.