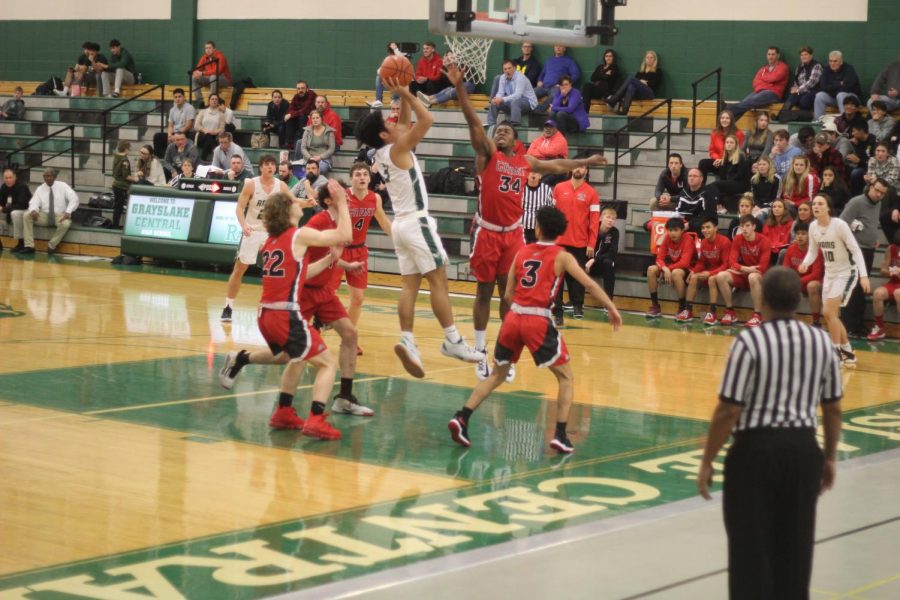 The varsity girls basketball team coached by Steve Ikenn is close to postseason with a current record of 23-3. Coach Ikenn talks about his goals saying, "My goal for every season is the same in a way, it's to be the best team we can possibly be."
When thinking about his team, Ikenn explains, "Nobody's perfect, but we keep trying to get as close as you can get. A quote that I, and I'm going to paraphrase it, but Vince Lombardi said 'you can't attain perfection. But, in your pursuit of it you hope to achieve excellence.' That's kind of what we try to do."
In Ikenn's tenth year of coaching basketball, he gives advice to people who are aspiring to be coaches, "It should be something you're passionate about. It's about the players, it's not about the coach. It's about the team. Whether [our record is] 19-3 or 3-19. I'm the same person," said Ikenn
Ikenn talks about how basketball is more than a sport, saying, "I always think it's about the relationships you build, whether it's player to player, player and coach."
The boys varsity basketball team is still on track to claim the conference title, despite their start to the season. As the basketball season continues, the team has a current record of 12-9 and six of those wins were conference games.
The team has won their last seven games in a row including: Johnsburg, North Chicago, Wauconda, Crystal Lake Central, Round Lake, Antioch and Grant. That streak came to an end after their 39-47 lose against Grayslake North.
When talking about the overall season, head coach Brian Centella explained, "We had a really challenging start to the season just based on a tough schedule, and I think we really found ourselves over break during our holiday tournament at Jacobs High School. We played really well there. We went 3 and 2 against really good competition."
Centella continued to explain the growth in the team's playing. "Coming out of the break, [they] won [their] last two games. So [they] have won 5 out of our 6 last games, and [they] are playing [their] best basketball".
Since the team is further into the season and making a great comeback, Centella remarked that this is the time of the season they want the team to be working together and creating a stronger bond.
The team is preparing to achieve their goal of claiming the conference title. Centella said, "I always tell the boys that the outcome of a game is just a reflection of [their] practices."
Centella contiuned stating, "I think if they just focus on having a great day today that's the best way to accomplish goals at the end of the season."