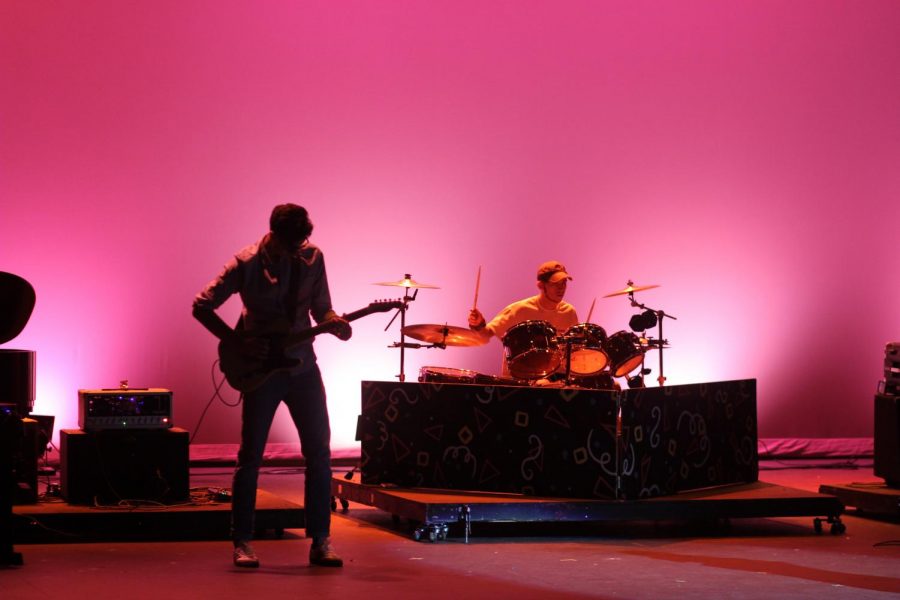 Daniel Laubhan
The time is 6:30 PM, on the snowy Friday evening of Jan. 17. Grayslake Central's Public Service Practicum, or PSP for short, is ready to open the theater doors as the 2020 GCHS Talent Show kicks off in a mere thirty minutes. As the lights dim, over a month of preparation culminates in one night.
There are over twenty performances, with acts ranging from singing, to comedy sketches, to even drum battles. The theater is packed with students and community members ready to see some of the talent ready to be showcased.
One of the standout performances from the talent show was brother-sister duo Larina Pelletier and Aidan Pelletier. Both of them have been involved in music since they were young and got a chance to perform together at the talent show, performing "You Say" by Lauren Daigle. Larina Pelletier, a junior, was involved in both "Godspell" and "Les Miserables", and sings at her church of about 500 congregants. Aidan Pelletier, a freshman, has been playing piano and keyboard for the vast majority of his life and was nervous, but excited to partake in his first GCHS talent show.
Larina Pelletier ran through how the whole process worked from a chronological perspective, from auditions to the actual night.
"We had to prepare a song, and then [Aidan] made his own rendition of it. And then, we came in, they had the instruments there, and we played [the song]".
At long last, however, their time came to perform on stage.
"Once [Aidan] started playing and I started singing then I was like, 'Ok, it's fine' and then once we got to the build of the song, then everything was normal," Larina Pelletier said. "I think the amount of people wasn't scary… [It was just that] the people we performed for [weren't] in a church setting, so it's more people who are there for entertainment," she continued.
"Once I was actually on the stage and the curtains opened, I was like, 'Okay, this is it'," Aidan Pelletier went on to say. 
But there was more to their performance than just walking out on stage and performing for the masses. Before anyone entered the theater, there was about a month of behind-the-scenes work happening, all meant to make the experience the best it could be. 
PSP started working on the talent show in December with auditions, and PSP students, as well as performers, had been practicing in the theater for about two weeks prior to the show. 
The theater department assisted PSP with getting acclimated to the sound and lighting technology in the theater. PSP assigned tech jobs (e.g. rigging, sound, lights, stage managers) along with more public or visible jobs (e.g. hosts, ushers, ticket-takers, etc.) to the students involved in PSP. 
"If you're [going to] do something, do it good, and [PSP] definitely taught me how to take leadership in [the area of teamwork]," said senior and talent show host Aaron Lieberman. "[PSP's] main goal is to create moments for people, so [for] the people that performed in the talent show, we want them to be talking about it for years and years, telling their family, their friends, [and then] they go off to college and tell their new friends about that time they did the talent show".