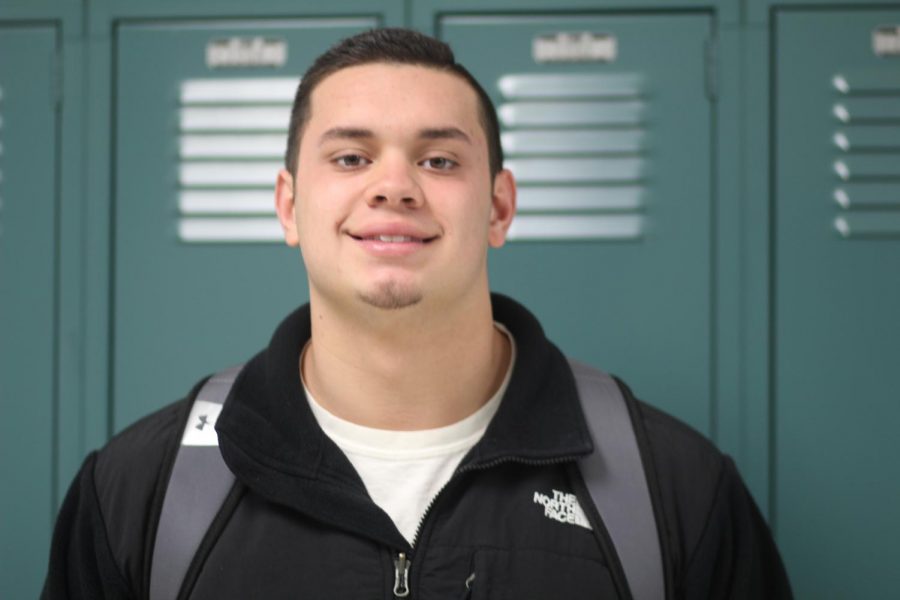 Being on the football team as a freshman is a big statement on where you stand in high school.  Being on varsity is an even bigger statement.
Maurice Edwards is one to say so for himself, since he had the honor to play with varsity players his first year of high school football.
     Maurice Edwards is a freshman who got the opportunity by coach Brian Centella and coach Jason Schaal to play with varsity for two games against Antioch and  Round Lake High school. 
      "I've been playing football for about seven years…I love playing the game, I just want to make a name for myself," said Edwards. 
Trying to be known in football is common for Maurice's family, as his father and his uncles played in college, just as he plans to. 
     Coach Centella, who coaches varsity wide receivers, sees a big future for Maurice in college by seeing the type of player he is now as a freshman.
     "He came up for two games and played great.  We're really happy with the way he ran the ball.  We were kind of dealing with some injuries at the time, so he came right up and he was outstanding," said Centella.
     The future of the Grayslake Central football program looks bright with Maurice Edwards in the fold.
    Varsity seniors have a different perception of this season. Similar opinions were said by both coaches on how the season was balanced with good and bad.
     "In some ways, it was a tough year, but in other ways it was an exciting year" said coach Brian Centella, one week after the last season game. On the same note, coach Jason Schaal  made similar comments.
"The varsity season was a very difficult one because we dealt with so many injuries," said Schaal.
"Sadly, I believe a lot of us will be asking  what if in regards to this season because we felt there were some games we could've won had we been at full strength regards to our roster."  
     Former captain,                    senior Austin Wagner, also agreed with Centella on their game average this year.
"I felt we could've done better as well," said Wagner. 
On the other hand, former captain of the varsity team, Nick Paul, says that the bonds have grown throughout the years the team has been playing together.  
     Players say that being on the football team is almost like signing up to be in a second family. 
     Football does take a lot of time away from being at home or being with friends. 
     Coach Centella said it perfectly himself. "It's a long season and it's a lot of time away from family.  It's a lot of sacrifice time," he says. "These guys spent a lot of time together as a team on and off the field. Through the hard work, through the bus rides, you really become a really close group and that makes the game even more special."