Tech Campus benefi ts current, future students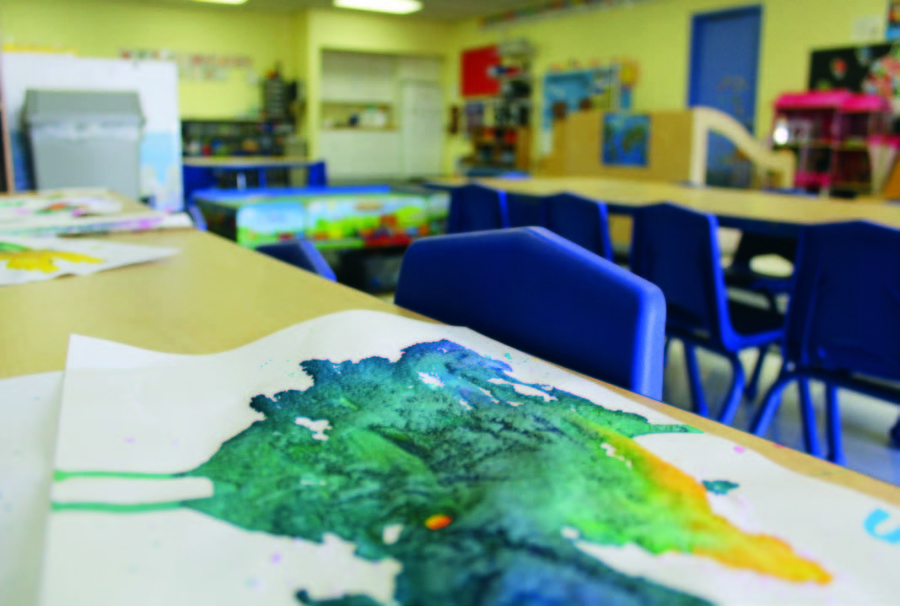 Hang on for a minute...we're trying to find some more stories you might like.
High school juniors and seniors in the Lake County area have the opportunity to enroll in the Lake County Technology Campus, a vocational school located on the College of Lake County's property.
However, many students are unaware of what Tech Campus is and what it offers to students.
"Tech provides a lot of real-world experiences for jobs," said Tech Campus coordinator Jen Pope. "It is not just sitting in a classroom, pen and paper–it is actually doing a job."
"Tech Campus allows you to get your feet wet in a program prior to you starting college," said Technology Campus early childhood instructor Gina Schuyler. "You are able to test a career out and see if your skills match the skills necessary for a certain career path."
Tech Campus breaks up stu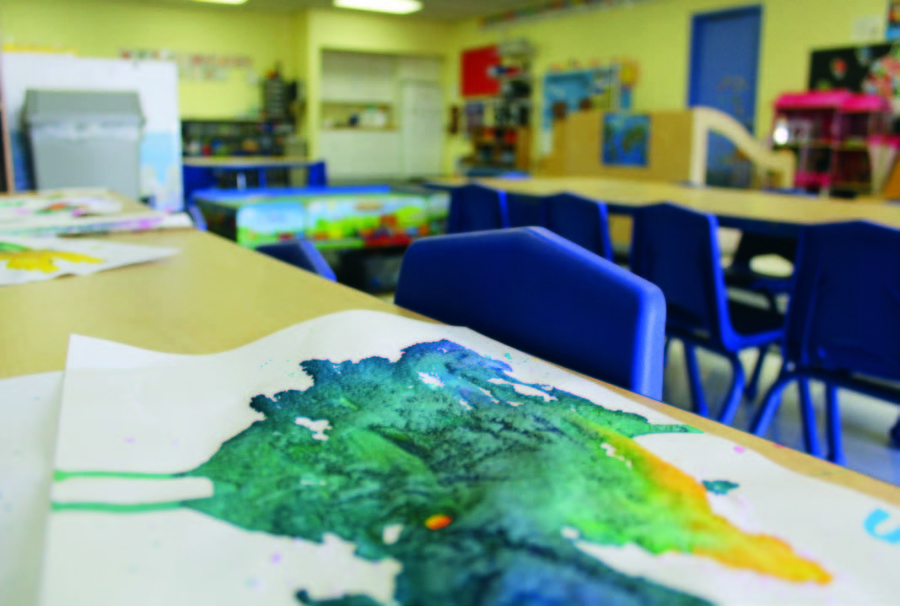 dents' schedules since they travel to a different school. It also allows students to spend more time on activities they enjoy doing.
"I decided to take Tech because I get bored of regular classes," said junior Ana Martinez. "I love Tech because when I go to school at Central, the day feels so long."
The Tech Campus offers a variety of classes, so most students are able to find a clas on a topic or subject that they are interested in learning more about.
"Tech Campus offers everything," said Pope. "It offers classes ranging from culinary arts to welding, Project Lead the Way, cosmotology, nursing, firefighting, emergency medical services, criminal justice, auto mechanics, and childcare. You name it, Tech Campus probably has it."
Tech Campus offers students the opportunity to gain experience in their desired field and helps students learn whether the major they are planning on pursuing in college is right for them.
"Students use [the Tech Campus] to jump start their career, and they use it to explore a potential career they might be interested in," said Schuyler.
"Tech helps students prepare for college and see if the job they are doing is what they really want to do," said Martinez.
Tech Campus takes place during the school day in three different sessions, except for cosmetology, which takes up four periods a day. The first session is 8:20-10:20 a.m., the second session is 10:25 a.m.-12:25 p.m. and the third session is 1- 3 p.m.
"Anybody can go to the Tech Campus, provided they have room in their schedule, because it does take up so much time," said Pope.
The Tech Campus allows hands-on learning, so students have the opportunity to actually do the job they want to pursue after high school.
"If you want to be in culinary arts, then they are going to teach you how to make 500 pizzas instead of just one pizza," said Pope. "If you want to become a cosmetologist, then you are going to be actually doing people's hair, [coloring] or doing the makeup."
Tech Campus teaches students in a manner that prepares them for the real life job situations they will encounter later in life.
"In Early Childhood, you get the opportunity to work with children," said Schuyler. "Your test in many situations is doing an activity with the children, and you get immediate feedback as to whether or not that activity was successful."
One major bonus to Tech Campus is that you can get high school credit and college credit at the same time.
"Many classes here are dual credit so you are earning credit for free," said Schuyler. "Many students leave with higher level statuses."
However, all classes at the Tech Campus provide students with experience and knowledge that will help them in their future jobs or when applying for colleges.
"Regardless of what program the student is interested in, Tech Campus students are going to learn skills that they can use for the rest of their life," said Schuyler. "Students are going to learn skills such as professionalism, resumé writing and other things that students can use for the workforce."
Tech Campus is beneficial for life during and after high school and it enables students to test out a career. Ultimately, Tech Campus is a fun experience and something that most students find really enjoyable.
"If you have an interest in something, it is well worth going, because I think it can be so much better and so much more than you would think," said Pope. "It is an awesome experience."
"I think the Tech Campus is the best hidden secret in Lake County," said Schuyler.